About me
I decided to start this venture after helping hundreds of companies in my former capacity working for Dutch and Canadian governments. As Trade Commissioner for Dutch Consulate in Vancouver Canada, I helped companies to setup shop or export their products and services in Canada. Later on at the Canadian Embassy in The Netherlands I was tasked with facilitating business expansions from large multi-nationals such as Shell and Philips to small mom and pop businesses. It was ultimately my entrepreneurial nature that helped me decide to continue my work in a commercial capacity and help companies achieve their goals.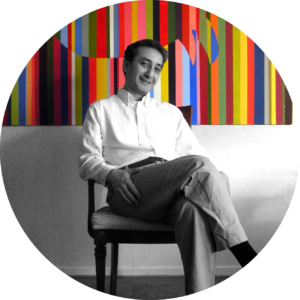 What people say about me
Florian is an exceptional and accommodating consultant. He was a pleasure working with. All meetings and transactions were undertaken to an extremely professional standard. That is something to be said for the way he conducts himself and his business integrity. A pleasure working with.
Mark L. Assistant Professor, Leiden University
"Florian was an outstanding consultant. He is trustworthy and reliable, something that is rare to find! He is thoughtful and understanding and does his utmost to help. any small issues arose Florian would arrange for this to be resolved as soon as possible, and to a very professional standard. I would not hesitate to work o a project with Florian"
Chris W. The British School in The Netherlands
My experience with Florian was just excellent.
Daniel T. Investment Consultant, Aegon Asset Management
Florian was simply the best I could expect, coming from another country. He made me feel comfortable, immediately and he was able to meet all my requirements. All transactions and meetings have been performed with extreme professional attitude, and he was available, at any time, in order to support me since the beginning. All those facts just tell about his business integrity. Just a pleasure working with
Marco R., European Space Agency
Florian is very friendly and accommodating. He was super responsive when we occasionally needed his help. Having dealt with various consultants over the past few years, we can say with absolute certainty that our experience with Florian stands out as the best we had.
Mohammed H. FMO Dutch Investment Bank
Florian is incredibly professional and accommodating. He sets the standard for professional consultants and we never hesitate to work with him.
Kevin M., German Ministry of Foreign Affaires